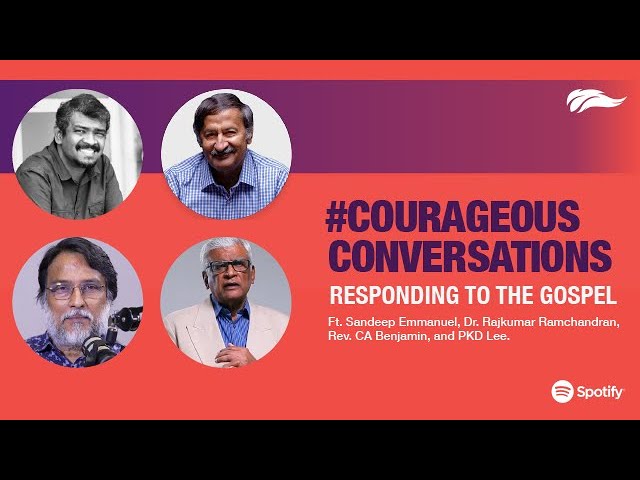 Is the response to the Gospel a short-term journey?
Dr. Rajkumar Ramchandran | PKD Lee | CA Benjamin | Emmanuel Sandeep |
The Leaders here talk about their personal journeys and what they feel is a solid response to the Gospel. Some incredible insights in this rich conversations from some heavy hitters in the Kingdom.
#Courageous #CourageousMagazine #SandeepEmmanuel #CABenjamin #PKDLee #RajkumarRamchandran #bible #gospel #india