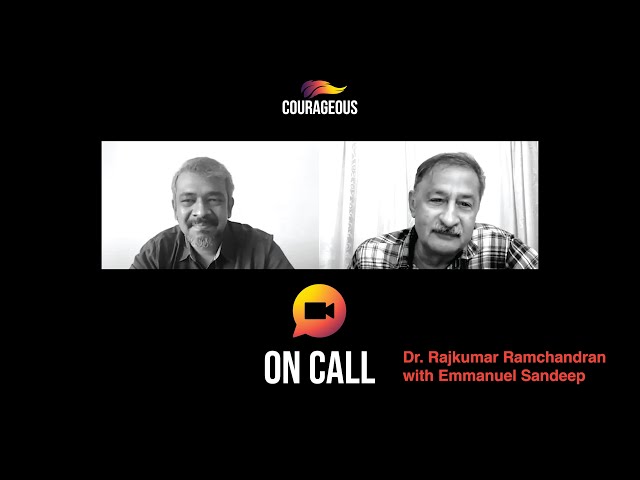 With the pandemic raging on, Emmanuel Sandeep dials in with Senior Church Leader Dr. Rajkumar Ramchandran. A highly respected teacher of the Bible, and Executive Director of Logos Ministries,
Dr. Ramchandran deals with the hard questions:
Where is God in the midst of the pandemic?
How do I deal with the death of a family member?
How do I face life when I'm afraid of dying?
We believe this hard hitting talk, based firmly on Bible references, will give you the hope and courage that you need to face these difficult times.
Timeline:
1:29 & 42:24 – Why does God allowed things like Covid to happen? Where is God in the midst of the pandemic?
09:44 – The right perspective on the death of a believer
15:30 – Praying for those who are sick and dying
19:07 – My family member is in hospital and dying. What will happen after he/she dies? What hope can I give him/her?
29:46 – My family member died due to Covid. I am scared of death. Where do I find encouragement?
36:30 – How do you talk to and prepare people to face death?
39:10 – How to get over anger and grudge towards the medical fraternity or systems we feel are responsible for the death of our loved ones ?
You can find more of Dr. Ramchandran's ministry resources on: https://www.logos-ministries.com