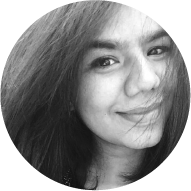 Neeta Manohar
Published Author
Insta: @neetamanohar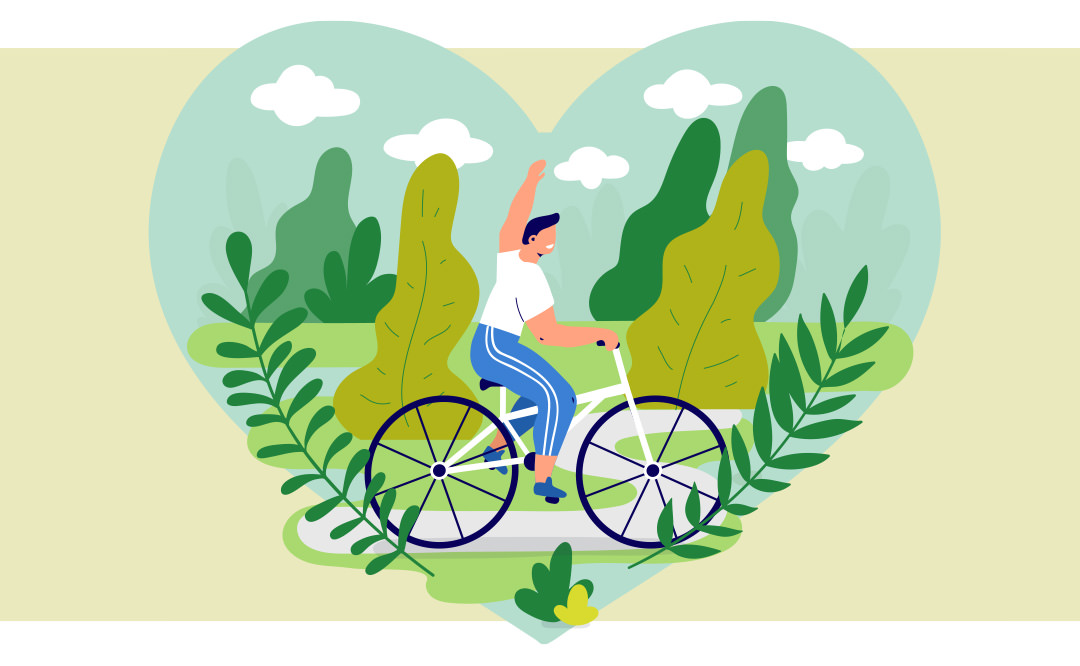 Today we live in times that none of us were prepared for. The unexpected turn of events, the unmeasurable waves of grief, and uncertain times that lie ahead of us.
In the midst of all this chaos – the one question that everyone is trying to answer is, "How do we respond? How do we live well?".
In these last few months, I have met different people asking me this very same question. Let's put a pin in that shall we.
Before the lockdown began, I was in the hospital while my dad was battling for his life. He had a sudden heart attack, and there I was – outside the ICU, not knowing whether or not I would see him come out alive. I had none of my family members by my side since my mother was visiting my sister in Singapore. And the first flight back was the next afternoon. This situation was one of the hardest battles for me this year. While I waited, in that moment, I knew I just had to trust in God and believe he would give me the strength, come what may. Sorrow overwhelmed my heart and I cried out to God in those moments of weakness and vulnerability but more so in my spirit I knew – God was in control and I will make a choice to let my faith arise instead of doubts and fear.
I spent the night in my car at the hospital parking lot, and felt the warmth of hope in my heart. It was hard to embrace so much and so suddenly, to know I had to muster all the strength I had within me and hope for my dad to see the next morning. I was also aware of the reality of my heart – this time I was not as strong as I used to be. I wondered, did God not take into account the fragility of my heart?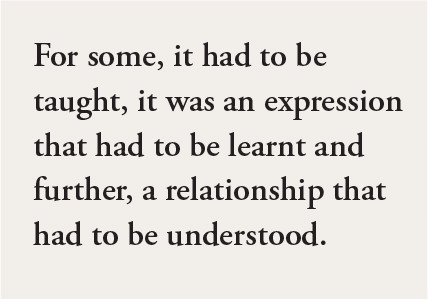 But I never questioned God—why did he allow it. Because I loved him way more than that.
I knew it did not give him any pleasure to see me or my family in pain, because I could never see my loved one in pain and would do everything in my power to make them feel otherwise.
Sometimes, we see God as someone who is answerable to us for what happens in the world, in our lives. We expect him to keep his end of the bargain, his promises. But where is love in all of this?
My very first knowledge of who God is – was LOVE. The personified LOVE in my life. And I thank God for knowing him first in love in the most untarnished way as a child. For some, it had to be taught, it was an expression that had to be learnt and further, a relationship that had to be understood.
The sacrifice, the cross, the healing, the hope, it all comes down to love. And we often take that very love out of context.
Love gives a clarifying perspective.
It does not have the right answers when you need, but it does give you the right understanding.
And that's what we need today – having the right understanding.
My dad was out of danger and well by the grace of God. I had the amazing support of friends and prayer groups who prayed in the middle of the night. Even though I didn't have my family by my side, I had the prayers and support of my family in Christ.
A month after, Covid-19 hit India and the dominoes just kept falling. I was thankful for every day of our lives and still am, because we can no longer take tomorrow for granted.
People I know dearly, shared their concerns, their fears. While some would lose their financial security with a family to provide for, there were others who lost their loved ones. There was no telling or measuring whose pain was more, than the other. Often, we feel better by telling ourselves that there are others in a far worse situation than ours. But for me, I feel guilty about feeling better at the expense of others. Being comforted by the knowledge that we are in a better place than them in self-servicing. So, then what exactly should our response be?
Our response should be – the renewing of our minds, our hearts, our souls. We cannot comprehend or begin to understand the glory that awaits us at the end of this suffering—it takes the MIND OF GOD to understand. We cannot feel joy or happiness in the midst of suffering—it takes the HEART OF GOD to suffer well. We cannot think of eternal gifts when we are focused on earthly provisions—it takes the Holy Spirit to guide our soul The outcome of this will only deepen our LOVE. To love intentionally, to love immeasurably more, to love unconditionally.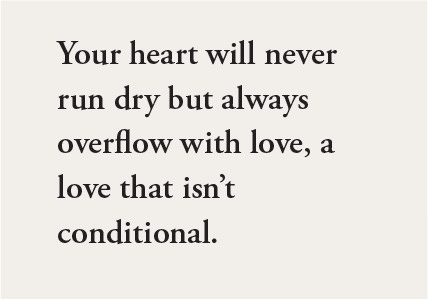 Often our love for God is conditional, and where there is condition, there's no compassion, there's no sacrifice, there's no hope.
I understand if you say, easier said than done. But when it is done, you will realize that the hope, courage and joy you receive in the context of this God-serving, God-honoring love is heaven on Earth.
Let me break it down into three steps –
WHAT – What can be done? "Renew your heart, mind and soul".
HOW – How can it be achieved? By reading the word, paying attention to the understanding of the word of God.
WHY – Why must the first two be done in order to love?
Can't love simply exist on its own? I wish I could say yes, love can exist on its own. But that isn't true at all.
In the biblical sense, we are all created in love. Jesus is love—the source of love, the ransom of sin because of the love God has for his people. When you are born of this redeeming love, you acknowledge your inability to create such pure love because let's admit it—we are naturally born of sin but redeemed by love. Your heart will never run dry but always overflow with love, a love that isn't conditional.
In the natural worldly sense, you start falling in love with someone when you get to know them better, when you like what you notice and experience how you feel around them. The only way to know God better, is through the bible. The only way you know the nature of God is through his word.
So, the more you learn about who God is, the more you grow to understand what God can do, and the less you question—why.
Prayer will help you be consistent at it, help you find strength instead of dwelling on your weakness. It will help you acknowledge the power of God even if the evidence points the other way.
For some of you, this is probably not the answer you are looking for. You may think, this is not going to fix the problem of paying the bills or living tomorrow without your loved one. I may not have an answer, but I have a testimony of God meeting your needs right on time. I have a testimony of the sorrow that lasted for the night, but I did find joy in the morning. My understanding was only that I knew I loved God with all my heart and that he loved me more. In that moment, even in the face of death, it was still enough for me. And I hope and pray, it should always be enough for me and hopefully for you too.
What better way to live but to always find a way to love.